Agape Love, Love Is Here
 A Global Ministry
Is Honored and Pleased To

Our Flea Market.com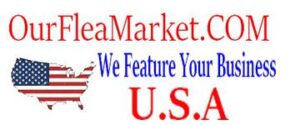 As A Voice of Hope and Agape Love To Sellers and Buyers
Sellers feature their business on our website and we also link their pages to their shopping carts or other marketplaces.
We look forward to adding your business to our website.  If you have any questions please view our guide page.
We will host your business for one year at an affordable rate.
Our website is submitted to top search engines and is all included. Thank you
We Promote Your Business And Direct Customers
To Your Marketplace or Shopping Cart
Hello And Welcome,
Carmen here of OurFleaMarket.com
Visit my booth 66 and 67 and view my handbags and sneakers at the T And W Flea Market. It is a honor and privilege to be talking to you. OurFleaMarket.com is a worldwide Network of a small businesses, flea market vendors, others who are just beginning to venture out into the World of Retail and Sales and of those who are already out in the world of Business.
It is our desire, here at Our Flea Market.com to help those who are seeking Education about small business in a Flea Market or just home based or just beginning, Information on all the details about the legal and lawful requirements to step out into the World of Business. Also, this web site is building a wealth of Resources and Partners that will be able to assist you in developing yourself and your business to be a success

So, Welcome.

Look at the many areas of Education, Information, Vendors, Inspiration, Links, Resources and Partners. We look forward to assisting you in stepping out into your Dreams of being a business owner to have success and be prosperous.

Love, Carmen
Some of the Many Areas That are on The Web Site Include
Fashion Apparel
Footwear
Gardening
Guide Policy
Handbags
Health & Hygiene
Inspiration
Music
Non-Profit
Resources
Please Watch and Listen to A Couple Of Videos That Will Bring Inspiration and Encouragement To all those in Business, Retail, Trade and Seek To Be A Righteous Seller and Helper of Humanity.  
Once Again, Thank You So Very Much Carmen and Welcome Again
Agape Love, Love Is Here's Global Ministry Says to you and all your connections and network businesses
these Words of Love, Hope, and Encouragement
Love Always and Forever, Pastor Deborah