Agape Love, Love Is Here's Global Ministry
Is Honored and Pleased To

William ( Bill ) Murray
https://www.linkedin.com/in/bmurray3rd/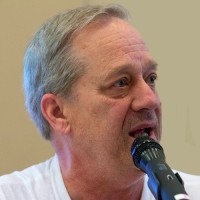 Bill is a Long Time Voice of Love, Hope and Healing as a International Advocate for Survivors of Sexual Child Abuse
Bill is The Founder and Director of 
NAASCA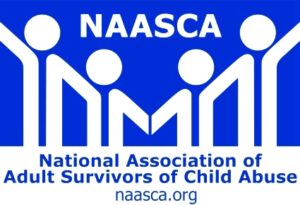 And Now Of Purple Life Coaching and Purple Media
Linked In Profile
https://www.linkedin.com/in/bmurray3rd/
PURPLE Life Coaching and PURPLE Media (as an apolitical mentor and journalist) – at murrayTALK.com
Bill has launched a new effort, at 'murrayTALK.com' .. which features both PURPLE Life Coaching and PURPLE Media (journalism).
Of course, you're invited to participate !
Bill's experience and background is expansive, and he has over 3 and a half decades of recovery under his belt .. healing from devastating childhood sexual assaults (CSA), drug addiction and alcoholism (as well as dealing with life on life's terms).
He the founder and CEO of (1) the non-profit NAASCA.org, an International effort that addresses issues of child abuse and trauma, and (2) the grassroots LACP.org, a public safety effort that was originally his response to 9-11, 2001.
These two websites have well over 10,000 pages of articles, information and resources. LACP is easily the world's largest grassroots effort of its type.
To date, he has produced over 3000 combined 90 minute podcasts for NAASCA and LACP, and now for murrayTALK.
In the course of over 35 years, Bill has shared his experience, strength and hope, and has spoken to many thousands of other folks, many of whom were just starting on a healing journey of their own.
He launched NAASCA and created the community now known as 'the NAASCA family' some 25 years after he'd begun his own recovery in Alcoholics Anonymous, but believes there are many paths and tools to healing.
Bill, himself, follows a spiritual path, but feels no one else is required to do so.
~~~~~~~~~~~~~~~
#metooCSA .. Childhood Sexual Abuse .. CSA Survivors .. Stand Up .. Be Counted !!
Childhood Sexual Assaults and abuse are devastating, and for many of us life-long! Please USE and SHARE the new hashtag: #metooCSA !! Pass it on!!
Why don't we already know this?
Because a hallmark characteristic of the CSA experience is the perceived need to keep it a secret, to hide the pain.
Survivors in recovery need to speak out.
We need to 'testify' as to our commitment to prevention and intervention for the 1 in 4 girls and 1 in 6 boys who WILL BE sexually abused before their 18th birthday. We need to commit ourselves to recovery for the 42 million American adults who once were victimized by sexual predators.
It's a request of my fellow survivors to recognize that if we don't seize the opportunity to speak out who will?
No one.
America will continue to turn a blind eye to this vitally important issue, one that threatens fully 20 to 25% (at least) of our citizens to a life-long experience of fear, confusion and pain.
There's no time to waste.