Pastor Deborah's Personal Bio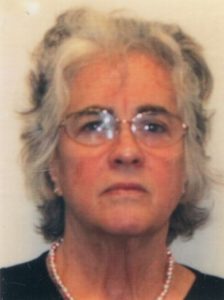 Click To Hear
Pastor Deborah In Her Own Voice, Speaking To You
Pastor Deborah Was Taken Out Of The World Of Being A Licensed Mental Health Counselor And Being A Nationally Certified Clinical Mental Health Counselor And A National Advocate For Mental Health Counseling After 10 Years Of Clinical Practice In Pensacola, Florida To LEARN HOW TO HELP PEOPLE THE LORD'S WAY!  After Years Of Serving In Many Areas Of Clinical Mental Health Counseling, Deborah Was Set On A Path To LEARN, MATURE AND DEVELOP The Divine Spiritual Gifts Of Setting Spiritual Captives Free According To Isaiah 61 And 62 And To Bring Healing And Restoration To Hurting And Wounded Spiritual Persons And Their Souls, Then Out To Their Physical Bodies.  
Deborah Had Been Purposed, Called And Anointed From Her Early Years Of A Child Of 5 years Old When She Was Born Again Unto The Most High God And Lived Without Knowing It Out Of His Agape Love For Others.  
The Holy Spirit Of God The Most High Became Deborah's Spiritual Teacher/Guide To Spiritually Bring About The Newly Created Spiritual Being Deborah As A Mighty Priest, King, Shepherd, Teacher And Healer Than Was To Be Given As A Spiritual Gift To All Mankind In The Great Spiritual Darkness Of Ignorance To The Agape Love Of God And His Kingdom Of Heaven.  Deborah And The Holy Spirit Had Many Many Spiritual Roads To Travel And Destinations To Arrive At So The Two Of Them Could HELP PEOPLE THE LORD'S WAY TOGETHER As ONE!
Deborah Studied Through Many Years About Many Many Topics, Was Trained In Personal Experiences And Her Faith Was Tested By Fire Time And Time Again To See If It Would Hold, Even Under The Threat Of Death In Her Own Home By The Hands Of One She Was Trying To Help.  Spiritual Attacks By The Spiritual Adversary Of Freedom, Agape Love, Healing And The Kingdom Of Heaven Came Fast And Relentlessly.  Deborah Had To Learn How To Spiritually Fight Against The Adversaries Of The Kingdom Of Heaven And To Spiritually Fight For The Precious Ones Being Held Spiritually Captive By Unseen Forces.
Learning How To Be And Live Out Of The New Spiritual Identity Of BEING A NEW CREATION IN CHRIST Was A Must!  Deborah Had To Personally Take Her Old Soul/Man With It's Lusts And Old Nature, It's Hidden Man Of Her Heart To The Cross And Allow It To DIE In Christ And To Learn How To LIVE OUT OF A NEW RESURRECTED IDENTIFY, A NEW CREATURE In Christ.  She Has Written About This Journey In A Story Entitled, IT'S TIME. 
Deborah Was And Still Is Called To Help People Held In Great Spiritual Darkness In The World Who Are Without The Knowledge Of The Agape Love Of God.  Pastor Deborah Began Helping By Becoming Spiritually Blessed To Move In All The Spiritual Gifts Without Measure And To Be A Spiritual Mother To All.  The Most High Started Off At The Top, Those Who Were In Unseen Spiritual Chains Of Multi-Generational Satanism, Gangs, Heavy Metal Music, The Occult, Witchcraft, Any Kind Of Abuse ( Sexual, Ritual, Cult, Verbal), Those Who Were Also In The New Age.  From There, Pastor Deborah Grew And Developed And Became A Beacon Of Hope And Agape Love To These Precious Human Spirits And Now Out To All Who Are Brought And Drawn By The Most High God By His Agape Love.
To This Day, Pastor Deborah Is HELPING PEOPLE THE LORD'S WAY And TEACHING AND TRAINING OTHERS To HELP PEOPLE THE LORD'S WAY, THE KINGDOM OF HEAVEN'S WAY.  Pastor Deborah Has Written Stories Of Her Long Journey Over Many Many Years And Tests And Trials And What The Results Of These Brought To The Kingdom Of Heaven, And It's King.  The Stories Will Be Found Through Out The Different Sections Of The Web-Site.  
In 2018, Pastor Deborah Stepped Out Of The Darkness Of Seasons Of Rest And Into The Light Of The Community As A Community Pastor.  She Sits On Many Community Coalitions And Provides Spiritual Care To The Local Community Mental Health Center And As A Pastor To Homeless At A Day Resources Center.  Then In The Fall Of 2018, Pastor Deborah Was Directed And Guided To Open A MARKET PLACE CHURCH In A Local Flea Market.  Agape Love Ministry, Love Is Here Church Was Planted At The T & W Flea Market As A Market Place Church.  The Small, But Full Of The Presence Of Jehovah Church Provides Ministry To Those Who Visit The Flea Market And Provides Free Hugs, Gift Bags Of Spiritual Knowledge, Spiritual Ministry For Deliverance And Healing, Bible Study And Soon Coming Seminars On Deliverance And Healing, Helping People The Lord's Way. Pastor Deborah Will Be Providing Audio Taping For The Ministry To Reach Out To Humanity On A You Tube Channel To Provide Spiritual Knowledge Of THE HIDDEN KINGDOMS And To Provide An On-Line School For One's Spiritual Education AS Well As Story Time With Pastor Deborah.
  All Ministry Is Free.  The Church Is Not A 501 c 3, But In 2019 Will Probably Become An LLC And The Only Board Of Directors Are The King Of Heaven, The Son Of God And The Holy Spirit.  
All Are Welcome To COME AND SEE, COME AND TASTE AND SEE That The Lord Is Good.  There Are Over 4,000 – 6,000 Visitors Every Weekend And Over 400 Vendors.  Agape Love Is Reaching Out And Going Out Into The Market Place To Reach The MISFIT Ones Who Are Loved And Called By God The Most High, And Yet Do Not Fit Into The Box Of Religion.  He Said, Pastor Deborah, Go And I Will Bring Them To You To Love On, Set Them Free Of Their Spiritual Captivity, Pray For Their Healing And I Will Bring About Signs And Wonders And My Name Will Be Glorified On Earth As It Is In Heaven.  Go And I Will Draw Them Out Of The Land Of The Forgotten Ones, The Land Of Misfit People To My Presence And I Will Deliver And Heal Them And Send Them Out To Reach Others.
So,  That Is Pastor Deborah In A Short Version.  Come By And Visit With Her, Email Her, Call Her, Text Her.  She Is Available 24/7.  She Is A True Shepherd Of The Precious Littles Ones/Sheep Of The Most High God.
Love Always And Forever
Pastor Deborah Schleich
A Picture Of Wilber Is Coming Soon.  He Is A Royal One, A Mighty One, A Loving One.  He Stands Tall And Full Of Agape Love And It's Majesty.  
Come & Meet Him, Come & See Him In His Earthly Portrait.