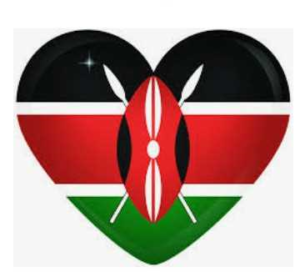 Is a wonderful group of Churches in Western Kenya,  in the Bungoma Kenya
Under Pastor Emmanuel Kuta
Pastor Emmanuel Kuta has requested to be under Spiritual Shepherding and Protection of Pastor Deborah and The Agape Love, Love Is Here International Outreach Church and Ministry
Pastor Deborah has become these precious believers spiritual shepherd, protector and  spiritual parent to them in a spiritual relationship that is in the realm of the spirit.
 They are a very special group of people who with no web site, no computers, no internet services have found a way out to the world beyond the borders of Kenya to Agape Love, Love Is Here and Pastor Deborah.  Pastor Emmanuel Kuta became a LinkedIn Connection with Pastor Deborah and a wonderful spiritual partnership has developed.
Pastor Deborah provides no Financial Support, but has become the SPIRITUAL SHEPHERD of these wonderful group of Pastors and the many they serve.  Many are orphans and single parents.
Pastor Emmanuel Kuta's LinkedIn Profile is
https://www.linkedin.com/in/pastor-emmanuel-kuta-3a537a3a/
Pastor Emmanuel Kuta's email is:  [email protected]
Pastor Emmanuel Kuta's Phone Number is  +254-472-810-7081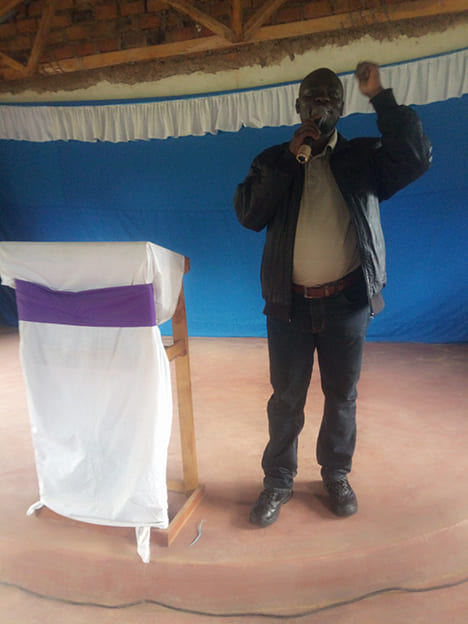 Greetings in Jesus name, here in Kenya we are doing fin in the lord. Receive greetings from my church of Apostolic Evangelism. It is my pleasure to be connected.
I am pastor Emmanuel Wanjala Kuta from Kenya. I was born in the tear 1981 in Bungoma. I grew up in a Christian family where my father is a bishop. I have studied bachelors degree in commerce and certified public accountant, I have also done theology certificate level where I am praying God to advance.
I am married to my wife Carophine Nafula. We have two children the first born is son called Gerfin Kuta, The Second born is ad a daughter called Benil Nekesa.
My church has a congregation of a bout 200 people but most of them are not well of, widows and orphans.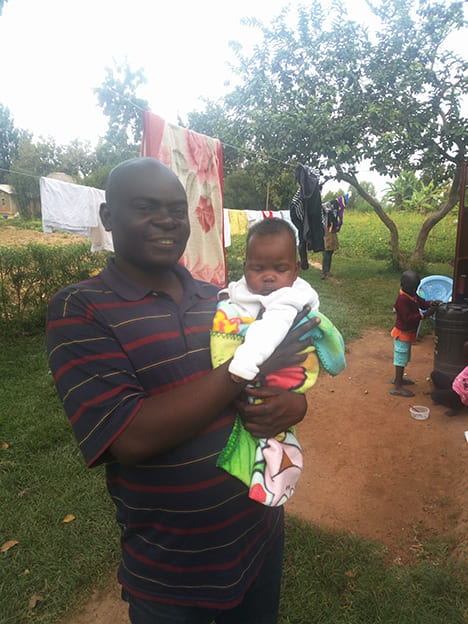 I have the passion for the ministry and helping the needy people in prayer and financial suport when God blesses me and other partners of the gospel.
My vision is to have a school on five acre land where the unfortunate members can have their dreams come true.
Phone: +254 728 107081
Email: [email protected]
Skype: Emmanuel Kuta https://join.skype.com/invite/j1DI3WcL11pw
Please join me praying for Apostolic Evangelism in Bungoma County, Kenya. According to Pastor Emmanuel Kuta, the ministry focuses on these things:
1. Taking care and educating orphans (planning to have school for orphans)

2. Feeding widows and making shelter for them

3. Hold conferences to empower Christians
When I asked him for prayer requests, Pastor Kuta said this,
Thank you for being close to me. I am blessed with what you are doing in your ministry.

Here are the prayer request for Apostolic ministry

1. Orphan sponsorship (primary and secondary)

2. We have one acre of land where we are we need sponsors to construct class room.

3. Missionaries to come and preach the gospel to Kenya and other African countries.

4. Financial breakthrough to sustain the ministry.

5. Children affected with jiggers.
Pray in the Spirit at all times and on every occasion.
Stay alert and be persistent in your prayers for all believers everywhere.
The Church is an Apostolic and Evangelism with Bible Distribution
The Pictures Include
1. Kisyoyi Church Under Construction
 2. Kabubero Church Group
3. Stila Church, They Worship Under a Tree
4.  Kisyoyi Church Service
5.  Netima Church Group
6.  Orphans Taking Tea Outside
7.  Pastor Anthony
8.  Pastor Benard
9.  Pastor Emmanuel Kuta Preaching At Church Service
10.  Sunday School Class
11.  Pastor Meshack
12.  Pastor Stephen
13.  Rev. Ronald Kuta
Please Pray For Them and Seek Agape Love's Direction For You.  You Are Also welcome to become reach out and become apart of these precious lives in western Kenya.
Love Always And Forever
Pastor Deborah