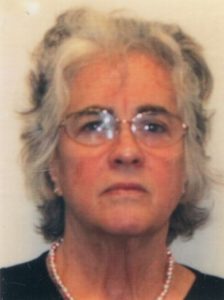 Click To Listen To Pastor Deborah 
Hello Everyone,
This Is Your First Day Of School, Say Hi To Each Other.
Yes, Wilber Is Here Too, And Many Of The Living Creatures Of The Garden, Even The Flowers Are Here
For They Too Are Learning About Things That Have Also Been Hidden From Their Ears As Yours.
Take Your Seat, Get Your Notebooks And Pens Or Pencils Out And
Open Your Spiritual Heart And It's Ears To Hear The Lesson For Today.
Is Everyone Ready,  Ok, Let's Begin
I Am Going To Start Each Class With A Prayer To Our Creator As He Teaches Us Through His Spirit Of Truth, The Wonderful Holy Spirit, Our Teacher.
Dear Father,
We Are Gathered Here Today In Your Garden Of Eden, As Students Desiring To Learn About This Realm You Call The Spiritual Realm.  We Have Prepared Our Spiriutal Hearts And Our Spiritual Ears To Receive Your Ancient Spiritual Truths, Knowledge And Their Wisdom.  We Come With Open Hearts And Listening Ears.  We Are So Thankful That You Are Providing All Of Us This Wonderful Place To Be In Your School Of The Spirit
We Thank You For Helping Us To See What We Do Not See, And To Come To Know What We Do Not Know And Then To Understand What We Have Not Understood.  
We Thank You That Because Of Your Agape Love For Us, You Will Help Us To Grow In These Ancient Eternal Truths Of Things You Desire For Us To Learn So We Can Grow And Develop Into The Mature Heirs Of The Kingdom Of Heaven As You Desire Us To Become.  Help Us To Be Faithful Students And To Listen To Our Teacher And Our Tutor.  We Thank You The Best We Know How For This Opportuntiy To Be Taught, To Sit With Wilber And The Other Living Creatures Of Eden And That When We Leave Here And Go Out Into The World, You Will Help Us Apply This Spiritual Knowledge And It's Truths To Our Lives And In Our Relationship To Others.  Help Us As We Take The Tests Of What We Are Learning.  If We Fail, We Know That You Will Help Us To Study Again And Prepare To Take The Test Again.  
So We Now Honor You With Our Time, Our Undivided Attention, Our Note Taking And With Our Desire To Learn.
In The Name Of The Living Word Of Spirit & Life,  Amen.
Hello, I Am Pastor Deborah, 
Your Teacher And This Is The First Day Of School
Is Everyone In The Right Class?  Ok. Great.  Let's Begin
As You Sit In The Classes That Are Provided Freely To You From Here In The Garden Of Eden, 
You Will Begin To Discover Many Spiritual Treasures That Have Been Hidden From Your 
Spiritual Understanding, But With This Class We Will Begin A Journey To The Center Of You, Into The Deep Dark Chambers Of Your 
THREE PART SYSTEM,
YOU,
THE SPIRITUAL PERSON
And Then Into Your Deep Depths Of Your 
SOUL
THE HIDDEN PERSON OF YOUR HIDDEN HEART
AND
THEN OUT TO
YOUR PHYSICAL EARTHLY BODY
We Will Be Going Down Deep Into Areas That Have Been Hidden To Your Eyes And To Your Understanding
This Journey Will Begin Pulling Back Veils/Foreskins That You Have Had On Your Spirit Your Whole Life And Didn't Even Know That You Did.
Veils Of Gross Darkness That Causes Light And Truth To Run Off Of Your Spirit As Water Runs Off The Body Of A Duck.
As These Veils Of Gross Darkness Are Circumcised From Off Of Your Spirit Through The Light Of Agape Love,
You Will Begin To See That You Are Like So Many
Searching, Seeking, Asking Questions And Finding No Answers,
But That You Are More Than You Know
And
That The World Is A Much Bigger Place Than You
Ever Imagined!
First,
Every Human IS A 3 PART SYSTEM
That Can Also Be Fractured Into Many,
Yet Are One!
And Each Part Of The System Is Very Important To Know About And Understand
The 3 Part System Was Originally Designed To Have 
The Spirit Part
As The King, The Ruler, The Head, The Master
In Contact With It's Creator Through The Creator's Spirit Inside The Deep Heart Of This Creation
Then The Spirit's Soul
Was To Be The Helpmate
The Partner
The Tail Of The Spirit 
The Vessel Of Communication To Others For The Spirit
Receiving From The Spiritual Person To Be Revealed/Communicated Out
 Then The Physical Body Of The Dust Of The Earth
Was To Be Vessel In The World On Earth That Was Made Of The Dust Of The Earth
A Reflection Of His Creator Who Had An Spiritual Nature Of Pure Thought & Light For A Body
SO WHAT AM I?
AM I A WHO OR A WHAT?
HOW DID I GET HERE?
WHY AM I HERE?
Each One Of These Personal Questions Need To Be Answered 
These Classes Are Going To Provide You With Some Ancient Knowledge That Will Be Able To Answer These Basic and Vital Questions For You.
If One Does Not Answer These Basic Questions Of Oneself, Then One Does Not Know 
How To Think About Himself, Or About Others, Or Even The World and The Earth.
Sweetie,
If One Does Not Truthfully Know What One Is,
Then One
LIVES AS ONE WHO IS 
BLIND, DEAF, DUMB ABOUT WHAT ONE IS!
Many Have Lived All Their Lives 
Blind, Deaf, Dumb
To Truths Of Themselves, Of Others, Of The World They Live In
And Are Operating Out Of Ignorance!
IGNORANCE
What Is It? 
Webster's Dictionary Defines It As
*   The State/Condition Of Being Ignorant
IGNORANT
Is Defined By Webster's Dictionary As
*   Destitute Of Knowledge Or Education
                                                                      *   Lacking Knowledge Or Comprehension Of A Thing
         *   Unaware, Uniformed Of A Particular Thing
IGNORANCE IS DARKNESS!
And What Is Darkness?
How Is IGNORANCE DARKNESS?
Webster's Dictionary Defines The Word DARKNESS From The Word DARK.
DARK IS DEFINED AS
*  Devoid Or Partially Devoid Of Light
Not Receiving, Reflecting, Transmitting Or Radiating Light.
Transmitting Only A Portion Of Light
Wholly Or Partially Black
Of Low Or Very Low Light
Arising From Or Showing Evil Traits Or Desires
Dismal, Gloomy, 
Not Clear To One's Understanding
An Absence Of Light
Obscure
So, For This First Class, Pastor Deborah Just Wants You To Know That 
There Is So Much More To You And Your Life Than You Know!
There Is So Much Yet For You To Discover About Yourself, 
About Others
Today, The Lesson Is That There Are Deep Questions That Need Answering
And
School Is A Great Place To Learn, To Have Light Shine Out To You
To Feel Safe, To Feel Free To Ask Questions And To Learn 
The Light Is Free, The Door Is Open
The Veil Is Slowly Being Pulled Back So You Can See What Has Been Hidden From You.
Remember, Go Over The Class Again, Listen, Take Notes
Your Homework
Is To Look Up For Yourselves The Definitions Of The Words We Talked About Today
To Write Down Some Questions For The Next Class
And Remember, 
You Are
A 3 Part System
You Have
A Waxed Grossness Covering Your Spiritual Heart
Your Spiritual Heart Needs
A Circumcision
From The Covering Of Darkness
Light/Knowledge Needs To Shine
Into Your Heart
Beginning To Set Your 3 Part System Free
Of 
DARKNESS, THE IGNORANCE THAT HAS BEEN IT'S COVERING!
It Was A Pleasure To Have You In Class Today, I Hope To See You Next Time
Love Always And Forever
Pastor Deborah